Welcome to Energy China Forum (ECF) New Website!
Welcome to Energy China Forum (ECF) new website!
After months of work, here it is: the new ECF website - www.energychinaforum.com.
A lot of things has been taken into account during the renovation. As the leading China energy think tank and research & consulting institution, we have recreated our website with many new functions and featured contents to better serve our purpose to share information & data, promote business opportunity and creat value in China and global energy industry.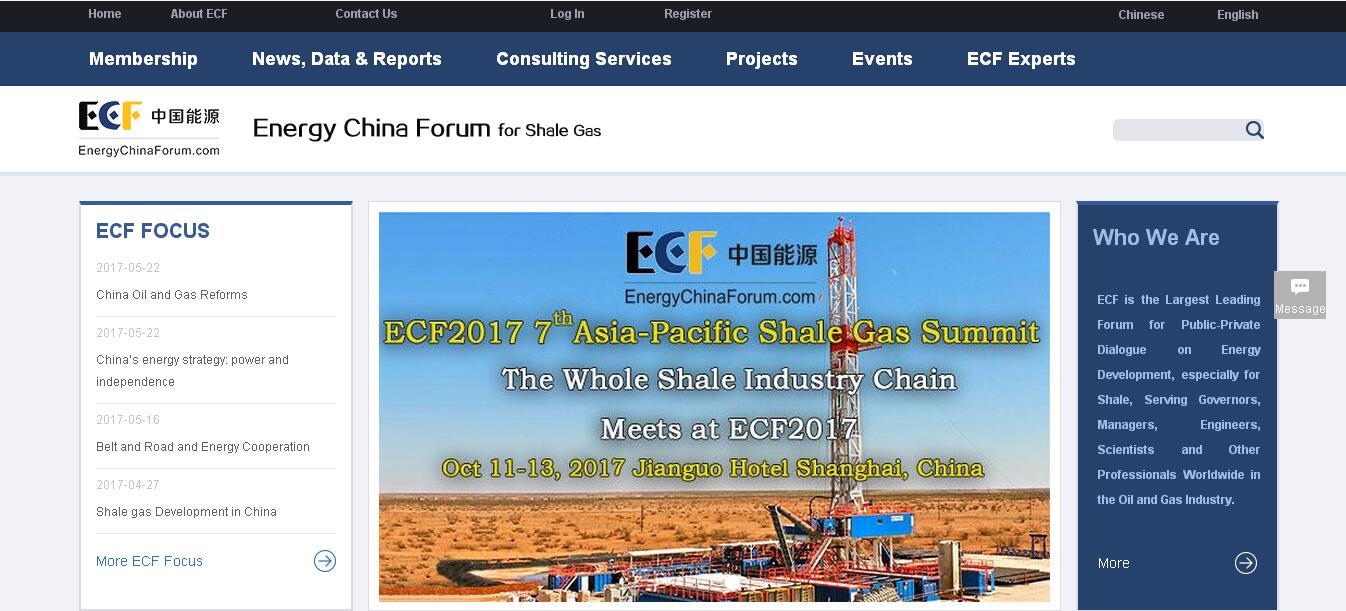 What we've done for you:
After simple steps of free online registration, visitors can easily join us as an regular member.
As an Energy China Forum member, you can enjoy the considerable benefits of access to extensive energy information and database, event services, project consulting and promotion, and member specialized business networking services to help your business or organization succeed in the fast-growing energy economy.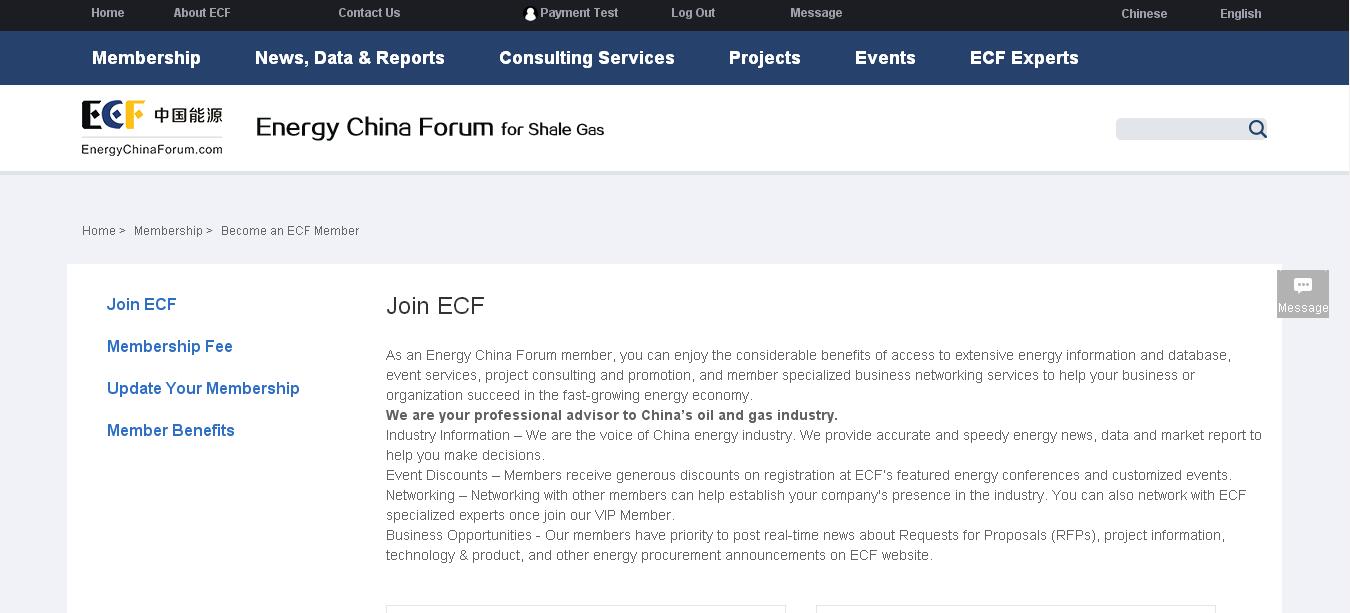 You can always update your membership to VIP members to get access to more membership benefits (both online and offline).
2. Integrated China energy information
Based on over 13-years collection and accumulation of China energy news, database and consulting resources, ECF website provides catagorized news, data and report access for all ECF members - mostly for free!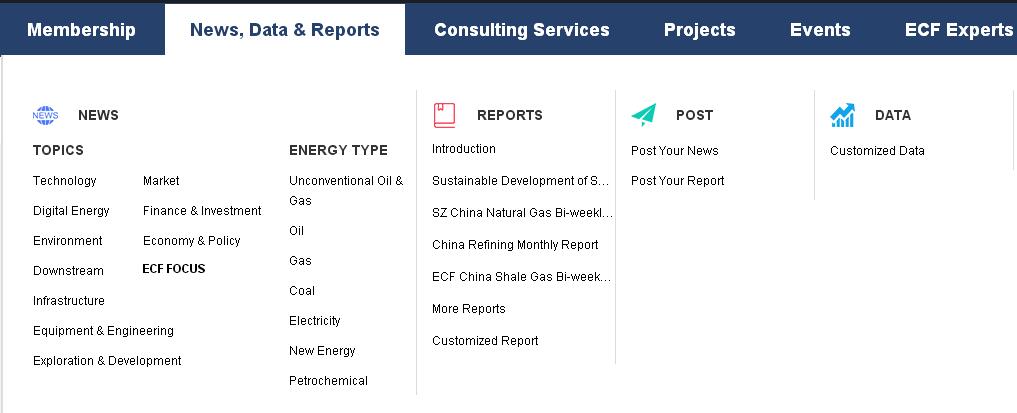 3. Share your industry news, business proposals and own company information
All ECF members - both regular and VIP ones - can share the energy news you think that matters, business opportunities and technology advances, your own company or event information, and your market report through our energy platform after simply upload your request and materials in your personal center.
We will not charge you any fee for sharing industry info. And neither will we charge you for sharing your business proposals and introductions for now! Take your chance and become an ECF member.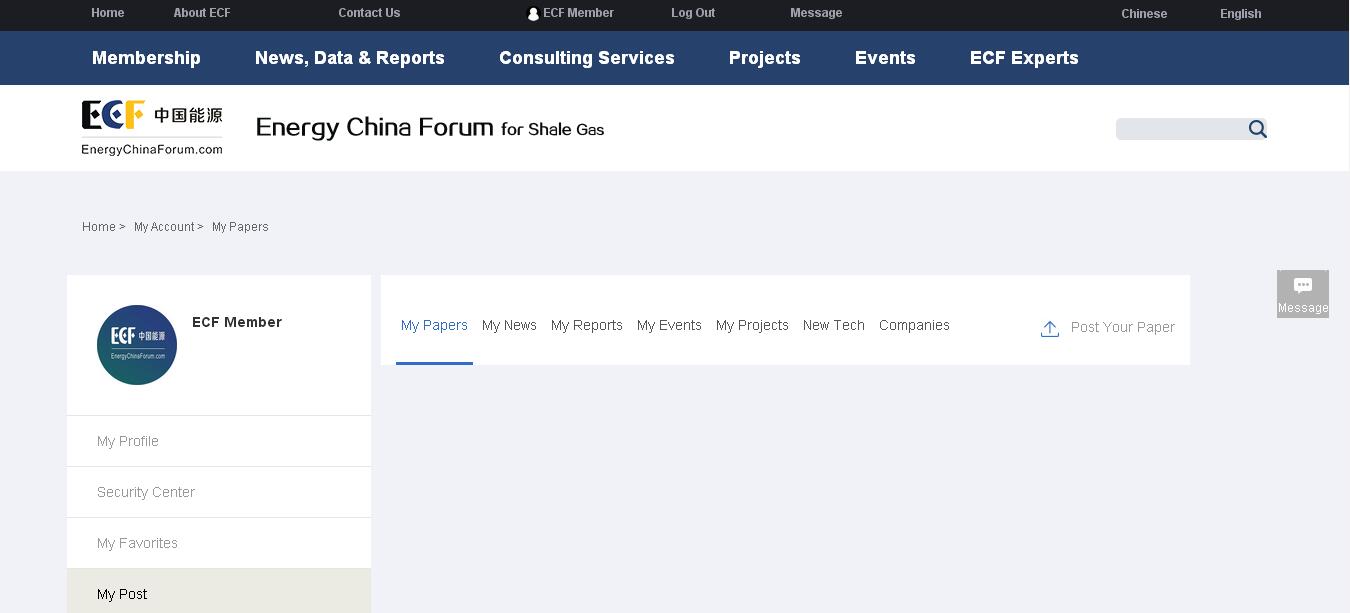 For one thing, we still have a long list of to-dos of the hopeful and if-time-allows kind to optimize our website.
For another, you are more than welcomed to provide feedback and comment on how our new website is working, and we'll be fixing or revising where needed.
All responses welcomed, as always.
Please send your words to customers@energychinaforum.com, call us at +86-21-54383583 or leave us a message via Linkedin, WeChat, Facebook and Twitter!
And please do not forget going through our Terms of Use and Privacy Policy pages to make better usage of our website!

EnergyChinaForum.com Your Window on Chinese Energy Industry
Disclaimer: The above content was edited by Energy China Forum (www.energychinaforum.com), please contact ECF before reproduce.