ECF China Shale Weekly Review - July 14, 2019
Energy China Forum 2019
the 9th Asia-Pacific Shale Gas & Oil Summit (Shanghai, China)
Sept 25-27, 2019
http://2019.energychinaforum.com
Energy China Forum releases weekly review of China shale gas and oil updates every Sunday. For more China shale gas and oil information, please contact ECF editor.

Energy China Forum WeChat: chinashalegas
Editor WeChat: ecfenergy
1. Joint operations - the new picture for China oil & gas development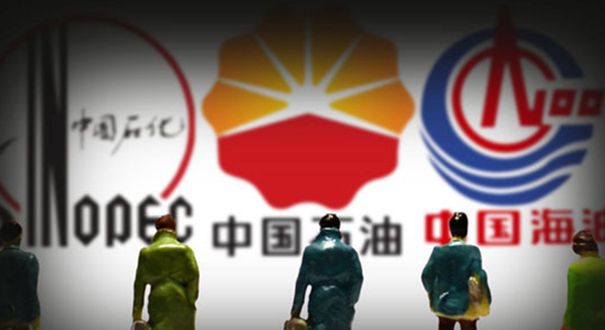 Following the signing of the strategic alliance cooperation agreement between PetroChina and Sinopec on June 22 and the signing of another joint research framework agreement on Monday, Sinopec and CNOOC signed a new cooperation framework agreement Wednesday.

In the past three months, PetroChina, Sinopec and CNOOC have continued to carry out large-scale cooperation in onshore and offshore oil and gas basins, indicating that the domestic upstream exploration and development has ushered in a new change.
Sinopec & CNOOC: Offshore Cooperation
On July 10, PetroChina and CNOOC (China) Co., Ltd., a subsidiary of CNOOC, signed a cooperation framework agreement on Bohai Bay, Beibu Gulf, South Yellow Sea and Subei Basin. 19 exploration rights with a total area of about 26,900 square kilometers were involved in the agreement. Under the cooperation framework agreement, a joint research agreement for the Bohai Bay Basin, the North Jiangsu and the South Yellow Sea Basin, and the Beibu Gulf Basin was signed. This marks a new chapter in the cooperation between the two sides in the field of oil and gas exploration and development following their joint exploration and development of oil and gas in the East China Sea.
PetroChina & Sinopec: Onshore & Shale Cooperation

On July 8, PetroChina and Sinopec signed a joint research framework agreement for Tarim Basin, Junggar Basin and Sichuan Basin, involving 81 exploration rights at total acrage of 305,800 square kilometers.
Under the framework agreement, affiliated companies of the two oil majors signed three joint research agreements in the Tarim Basin, the Junggar Basin and the Sichuan Basin. This marks a new phase of cooperation between the two parties in the field of oil and gas exploration technology.
Just a few days ago, two oilfield companies of PetroChina and Sinopec signed a strategic alliance cooperation agreement in Korla, Xinjiang, to enhance the oil and gas exploration and development in the Tarim Basin through information sharing and joint research. It was the first exploration and development cooperation between Sinopec and PetroChina in the Xinjiang Region.

According to the framework agreement, PetroChina and Sinopec will carry out in-depth systematic joint research in the three major basin cooperation zones, and to further promote high-quality exploration and efficiency development, and accelerate the pace of oil and gas reservoir and production through the sharing of research data, results and technology.
PetroChina & CNOOC: Cooperation in South China Sea
On April 24, PetroChina signed a cooperation agreement with CNOOC to jointly develop offshore oil and gas resources in the Beibu Gulf, which opened a new model for the joint development of oil and gas resources in the South China Sea.
More Deep and Normalized Cooperation to Be Expected
According to the oil majors, this series of cooperation is a concrete action to actively implement their seven-year action plan to vigorously enhance oil and gas exploration and development, and is an important way to promote the sustainable and healthy development of the upstream oil and gas industry. Under the general trend of domestic oil and gas exploration and development, the cooperation of state-owned oil companies in oil and gas production areas has become a matter of course.
At the beginning of this year, the three oil majors have formulated a "seven-year action plan", marking the start of the great development in China's oil & gas development during 2019-2025.
It is expected that the oil & gas block development cooperation of state-owned oil companies including the three oil majors is gradually expanding. There are signs that this cooperation is expected to gradually become normal in the future.(ECF News)
2. Total shale gas production to reach 30 MMcm in Tongliang, Western Chongqing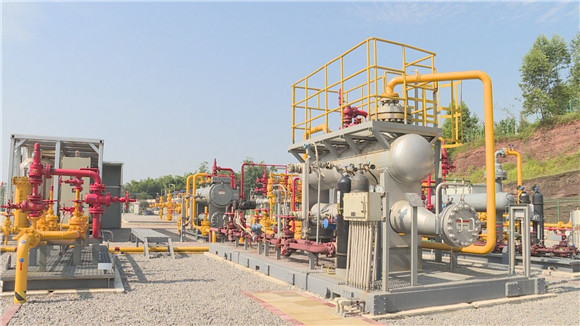 There are abundant shale gas resources in Tongliang District, western Chongqing. Chongqing Shale Gas Exploration and Development Company has made a major breakthrough in the exploration and development of Tongliang. Since October 2016, there have been 5 exploration and development platforms in Shiyu Town, Huaxing Town and Weilong Town in Tongliang District. There are 6 wells in total, among which 3 have been put into trial production while other 3 wells are being drilled. Up to now, the accumulated investment has reached 399 million yuan, the average gas production reaches 100,000 cubic meters per day, and the total gas production has reached 30 million square meters.
It is reported that Chongqing shale gas exploration and development company plans to invest 1.7 billion yuan in Tongxi and other areas in the western Chongqing as of 2020, and build 10 to 12 gas production platforms, with new shale gas production capacity of 1 billion cubic meters per year.
The shale gas distribution plate in Tongliang District is affiliated to the Bishan-Hejiang shale gas exploration block in the western Chongqing block. The shale gas mining area in the entire Tongliang area is about 800 square kilometers, and the resources potential is about 380 billion cubic meters. (ECF News)
3. Tenders update for China shale oil & gas geological exploration projects - July 9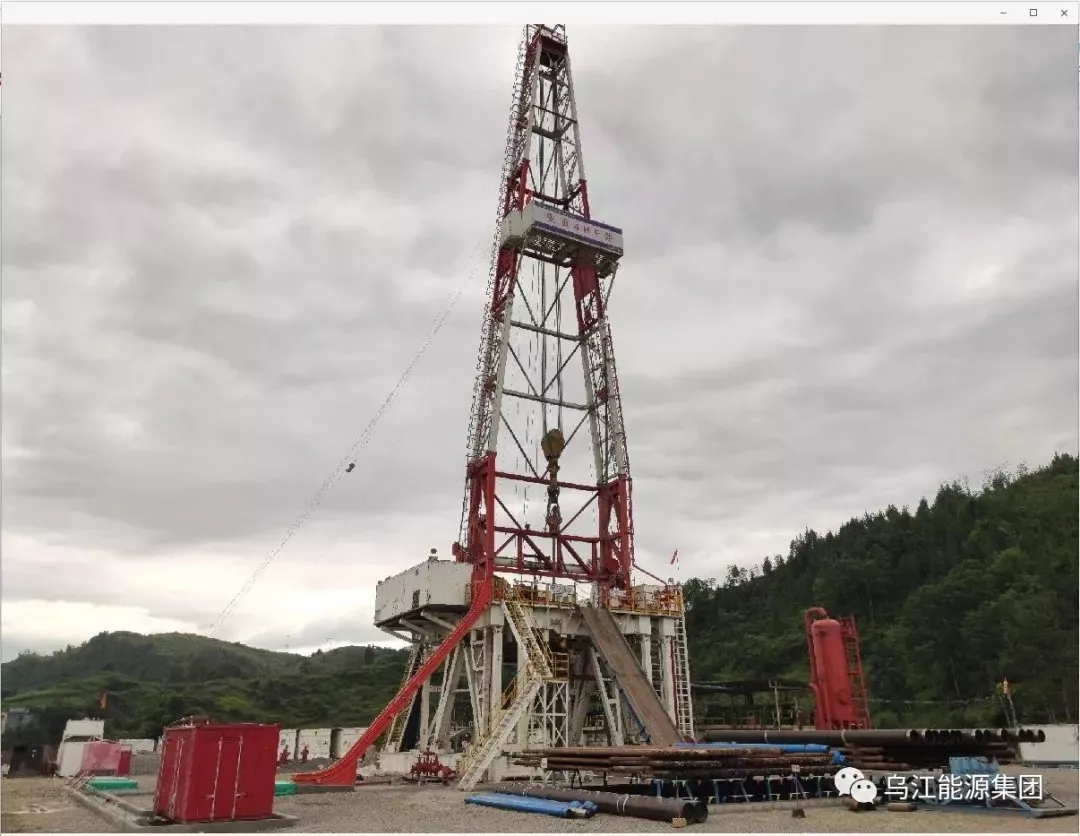 China Geological Survey's Oil & Gas Resource Survey released a new tender for shale oil parameter well project worth 900 million Yuan in total, including drilling and logging projects in south Songliao Basin on June 18. The tender result was released on Jul 9.
Project Name: Drilling, Exploration and Logging for Jiye Oil 2 Well in Changling Depression of Songliao Basin
Supplier: Shandong Coal Geological Planning and Exploration Research Institute
Total Amount: 8,995,000 yuan (RMB)
Introduction to the main workload:
1. The shale oil parameter well Jiye Oil 2 well drilling project includes 2,450 m drilling, whole well logging (including special logging) and the whole well mud-logging. The length of the target interval was 150 m. The final depth of the well and the length of the core can be adjusted according to the actual geological conditions.
2. The Jiye Oil 2 well is planned to adopt the second-spudding well structure. The specific requirements are implemented in accordance with the engineering design. Party A has the right to adjust the well structure according to the geological conditions.
3. The whole well casing cementing and whole well cementing quality inspection, cementing quality, casing steel grade and quality should meet the requirements of vertical well stage fracturing oil testing operation, and Party A has the right to demand the casing type and cement return height.
(ECF News)
4. Accelerated technological innovation in the oil and gas industry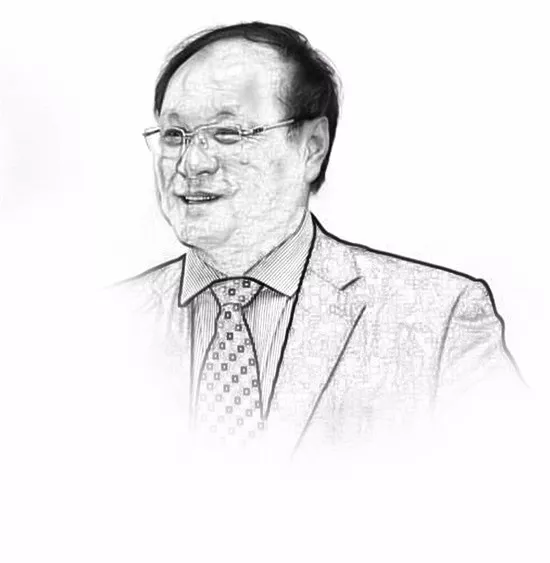 Lv Jianzhong, Deputy Director, CNPC Economics & Technology Research Institute
As the pace of global energy transformation continues to accelerate, the international oil and gas industry is entering an important turning point and facing a historic choice of technology-led future. International oil companies and service companies are increasingly taking technological innovation as the company's power source and lifeline. In particular, more emphasis is placed on the practicality and pertinence of technology, the drive for value creation, collaborative innovation and cross-border cooperation, the promotion of technological innovation organizational reform, and the creation of an efficient, high-quality, open innovation ecosystem.
Global oil and gas industry technology innovation enters the golden period, paying more attention to the practicality and pertinence of technology

According to statistics, at present, about 5% of the global oil and gas industry invests in new energy fields including solar energy and wind energy. In other words, more than 90% of the capital continues to be invested in oil and gas projects. The investment trend goes from "oil" to "gas", from "conventional" to "unconventional", from "onshore" to "offshore", and from "shallow" to "deep". This has forced companies to rely more on technological innovation, promote digital and intelligent transformation, solve exploration problems, overcome environmental constraints, reduce development costs, and create a "technology-led" competition advantage.
Oil service companies also focus on the technical aspects of reducing costs and optimizing production. Research reports show that when the oil price reaches 100 US dollars / barrel, the oil service company is most concerned about the technology of risk and complexity management, increase of reserves, drilling and minimization of completion costs; when the oil price drops to 50 US dollars / barrel, There has been a change in priority, and "minimizing drilling and completion costs" has become the first element of consideration. There is no doubt that "short-cycle" projects have the characteristics of low capital density, high flexibility, and low risk, which can meet the needs of maximizing value and are more attractive to investors with tight cash flow.
Technology innovation enters the value-driven stage and focuses on creating an innovative value chain around the industry chain

In general, the oil and gas industry is transforming from factor-driven, investment-driven to innovation-driven.
In recent years, the technological innovation of international oil companies has begun to show new phase characteristics, and is accelerating from the strategic drive to the value-driven phase.
Some companies no longer emphasize the "full lead" of technology, but determine the strategic positioning of technology according to actual needs, and adopt more selective leading strategies.
Create an open technological innovation ecosystem and promote the transformation of the oil and gas industry into a clean and digital business
With the rise of new technologies such as big data, cloud computing, artificial intelligence, virtual reality, Internet of Things, and blockchain, the wave of digital transformation has arrived, and the oil and gas industry is facing a new operating model brought about by digital transformation.
Technology innovation management system shifts to centralization and R&D, support and promotion integration
In recent years, the technical innovation system of centralized management and integrated operation of the headquarters has been favored more and more, mainly emphasizing the comprehensive utilization of scientific and technological resources, coordinating knowledge management, realizing technology sharing, and providing the most optimized technical solutions for business departments.
The new system can achieve unified planning and unified management, and bring into play the advantages of integration.
There is no doubt that the global energy transition is a big trend, which could take a long process. In a long period of time to come, the biggest challenge is technology. How fast and how far the global energy transformation can go depends on human intelligence and technological innovation of the enterprise. (ECF News)
Disclaimer: The above content was edited by Energy China Forum (www.energychinaforum.com), please contact ECF before reproduce.