Three Geological Prospecting Organizations in Sichuan Province Were Officially Established
This morning, Sichuan Bureau of Geology and mineral exploration and development, Sichuan Institute of geological survey and Sichuan Natural Resources Investment Group Co., Ltd. held a centralized unveiling ceremony. The formal establishment of the three new institutions marks the phased achievements in the reform of geological exploration units in Sichuan Province.
Sichuan Bureau of Geology and Mineral Exploration and Development
Sichuan Institute of Geological Survey
Sichuan Natural Resources Investment Group Co., Ltd.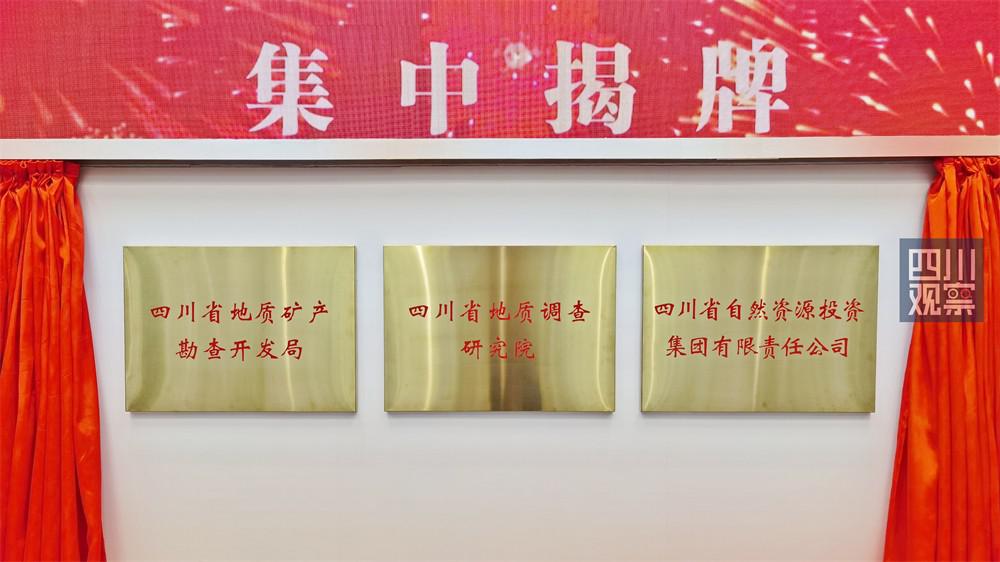 Energy China Forum is the biggest and most popular platform for shale & unconventional resources in China. Besides website, we also run a WeChat Account, which has the most followers in this area. We would love to help you to expand your market to China.
For more infromtaion about us, please check http://en.energychinaforum.com/about/ads
If you are interested, don't hesitate to contact us at ecfchina1@gmail.com or ecf@energychinaforum.com
Disclaimer: The above content was edited by Energy China Forum (www.energychinaforum.com), please contact ECF before reproduce.