Resource Integration! Dongfang Electric Acquires Equity of Domestic Well-known Oil Service Honghua Group
Recently, Honghua Group announced that on November 27, 2021, the company received a notice from the largest shareholder Kehua Technology Co. Ltd. (a wholly-owned subsidiary of China Aerospace Science and Industry Group Co. Ltd.) that Kehua technology and Dongfang Electric Group International Investment Co. Ltd. (Electric Investment Company) signed a free transfer agreement on November 26, 2021.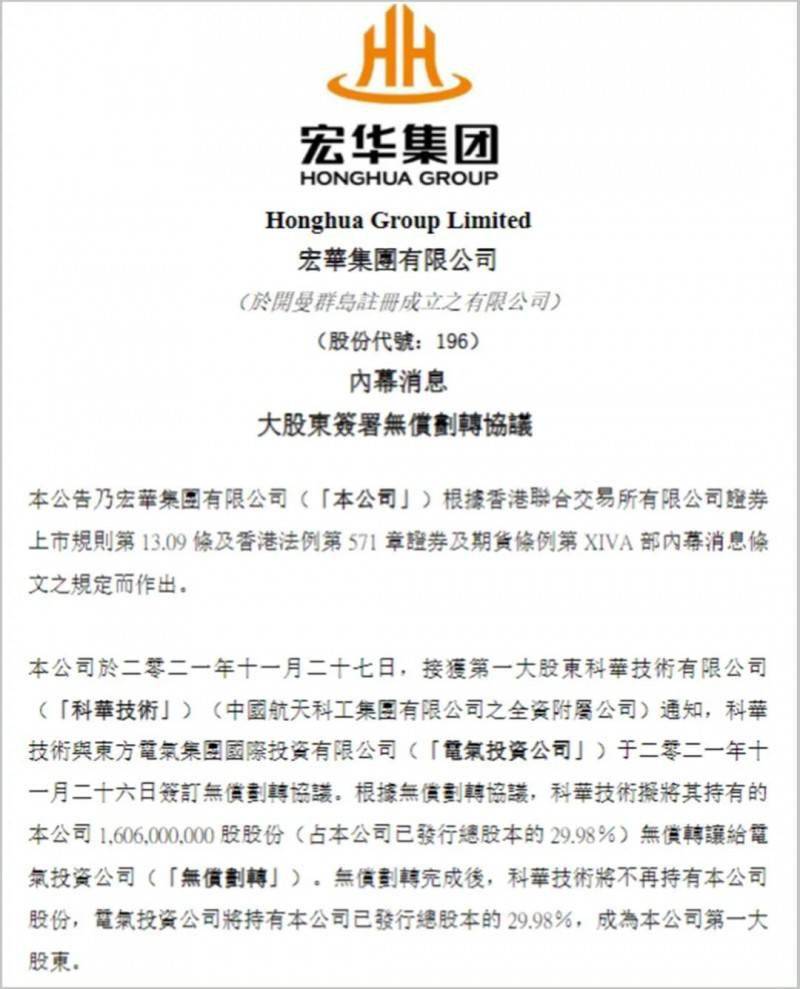 With its strong R&D capability, high-quality production facilities and mature international sales network, Honghua group sells about 80% of its products to famous enterprises all over the world, including major oil producing regions such as North America, the Middle East, and emerging markets such as South America, India, Russia and Africa. Based on the solid foundation of the existing land drilling rig equipment, Honghua group implements diversified development and grows into a comprehensive enterprise involved in the interactive development of land and ocean fields, equipment manufacturing, oil and gas resource development (especially unconventional oil and gas fields) and engineering services.
While attaching importance to the efficient and clean utilization of traditional energy, Dongfang Electric implements the development concept of "innovation, coordination, green, openness and sharing", vigorously develops new energy and renewable energy industries, has the research and development capacity of "hydropower, thermal power, nuclear power, gas power, wind power and solar energy", and can batch develop 1000MW water turbine generator units 1350mw ultra supercritical thermal power unit, 1000mw-1750mw nuclear power unit, heavy gas turbine equipment, direct drive and doubly fed full series wind turbine generator sets, high-efficiency solar power station equipment, hydrogen energy passenger cars, large environmental protection and water treatment equipment, power electronics and control system, new energy battery and energy storage system, intelligent equipment, new materials and other products.
Energy China Forum is the biggest and most popular platform for shale & unconventional resources in China. Besides website, we also run a WeChat Account, which has the most followers in this area. We would love to help you to expand your market to China.
For more infromtaion about us, please check http://en.energychinaforum.com/about/ads
If you are interested, don't hesitate to contact us at ecfchina1@gmail.com or ecf@energychinaforum.com
Disclaimer: The above content was edited by Energy China Forum (www.energychinaforum.com), please contact ECF before reproduce.