Energy China Forum 2020 Recruitment Notification - International Project Officer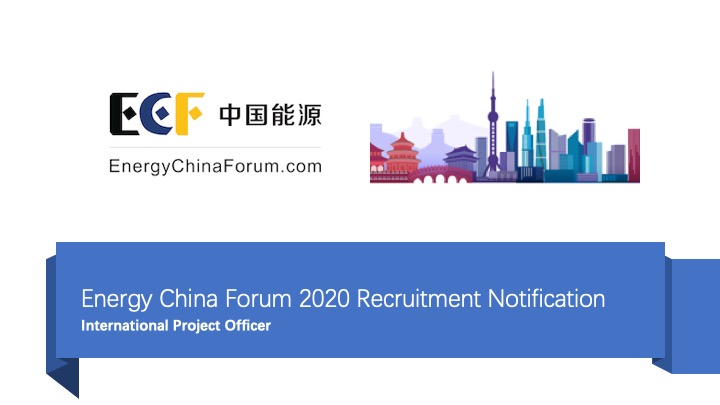 Energy China Forum 2020 Recruitment Notification - International Project Officer, Shanghai China
Energy China Forum

Downtown, Huangpu District, Shanghai, China

Full-time
Responsibility:
1. Responsible for international project promotion, including planning, publicity and copywriting;
2. Organize or provide assistance to international industry summit, global conferences and other events;
3. Responsible for daily communication, marketing, maintenance and following up with global energy institute, governments, associations and energy companies;
4. Responsible for market research, including industry dynamics analysis, market and competitor's information collection;
Requirements:
1. Fluent in speaking and written English and Chinese, strong capability of computer application;
2. Bachelor degree or above (economics, journalism and advertising majors preferred)
3. At least 1 year's work experience of copywriting, working experience of consulting industry preferred;
4. Good coordination and organizing abilities, strong teamwork and innovative spirit;
5. Strong sense of responsibility, open, quick thinking, good at communication and expression, strong affinity.
About the Organization
Founded in 2011, Energy China Forum (ECF) is the most influential shale gas & oil forum in China with a global reputation and recognition. ECF provides one-stop consulting services in both conventional and unconventional energy industry for company and institute.
Website: www.energychinaforum.com
Contact Information:
Please email your application and resume (with photo) to ecf@energychinaforum.com .
Contact: Ms. Zhou Tel: 86 21 54383583
Disclaimer: The above content was edited by Energy China Forum (www.energychinaforum.com), please contact ECF before reproduce.