ECF China Shale Weekly Review - September 22, 2019
Exploration & Development
1. Sinopec pressing on Fuling shale expansion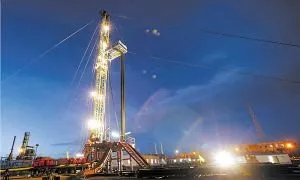 Chinese oil and gas company Sinopec is set to add nearly 100 new production wells at its Fuling shale gas field, increasing output by 16% over 2018's volume.
The field, located in Chongqing, southwest China, is basically the shale flagship for the Asian giant. It's of great significance to the country's energy structure adjustment, relieving pressure on the supply of natural gas coming from central and eastern China.
The expansion would enable record production of 7 billion cubic meters (Bcm) of gas in 2020, or a daily rate of 19.17 million cubic meters per day (Mmcm/d). According to Sinopec, production in 2018 reached 6.02 Bcm, making Fuling the largest shale producer in the country.
Local Chinese reports said Thursday the field currently has 402 wells producing roughly 17.75 Mmcm/d, which would put 2019 production at roughly 6.48 Bcm.
China's total shale production reached 10.9 Bcm last year, which is less than 7% of the country's total gas production. To stimulate shale gas development, China has reduced the resource tax on shale gas and urged national oil companies to upgrade drilling plans.
According to analytics/consulting firm Wood Mackenzie, Sinopec plans to spend RMB60 billion (a 41% increase year-on-year) ($8.46 billion) on exploration expenses in 2019, with a substantial portion budgeted for the Fuling expansion. The firm estimates Chinese shale production at 88 Bcm in 2040. (Kallanish Energy)
2. China's top shale gas field Fuling to pump record 7 bcm in 2020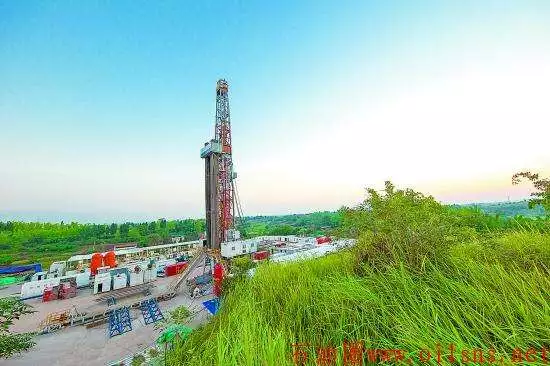 China's top shale gas field Fuling in the country's southwest is expected to pump at a record 7 billion cubic metres (bcm) in 2020, as operator Sinopec Corp is set to add nearly 100 new production wells this year, according to a media report and a Sinopec official.
The Fuling field currently has a total of 402 wells in production, pumping 17.755 million cubic metres of gas a day, according to a report published on Thursday on the Wechat platform of state-run Chongqing Oil & Gas Exchange, citing local paper Chongqing Daily.
Forecast 2020 production at 7 bcm will represent an increase of about 16% over the field's output in 2018, said a Sinopec official based in Fuling, in southwestern Chongqing city. The official also confirmed the number of new production wells planned for this year.
China's shale gas output could reach 280 bcm, or 23% of the country's total gas output, by 2035, according to a top researcher at PetroChina. China last year produced about 10.9 bcm shale gas, less than 7% of the nation's total gas output. (Reuters)
3. China to accelerate the improvement of unconventional oil and gas environmental management system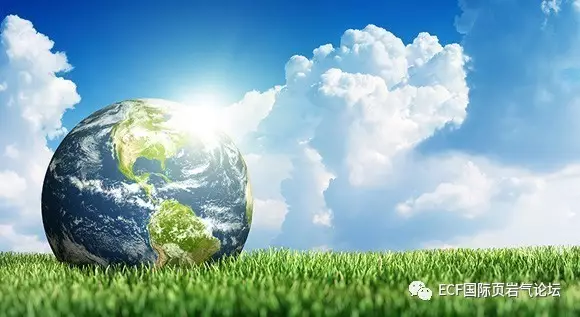 According to officials from Environmental Assessment Department of the Ministry of Ecology and Environment, China cherishes the experience of different countries in the management of unconventional oil and gas environment such as shale gas, and further learns and optimizes China's unconventional oil and gas environmental management system. In terms of environmental management of oil and gas development and processing, China has established a relatively complete institutional system, but there are still deficiencies in the field of unconventional oil and gas. Relevant environmental impacts, environmental risks, etc. still need to be studied in depth, and relevant management systems still need to be further improved.
The official said that the Ministry of Ecology and Environment will focus on accelerating the formulation of relevant policies for environmental impact assessment management in the industry, preventing environmental pollution and ecological damage from the source development; introducing technical standards related to environmental protection in the industry, and accelerating the pollution control and environment of shale gas development. (ECF)
Energy China Forum 2019
9th Asia-Pacific Shale Gas & Oil Summit (Shanghai, China)
Sept 25-27, 2019
http://2019en.energychinaforum.com
Energy China Forum releases weekly review of China shale gas and oil updates every Sunday.
Disclaimer: The above content was edited by Energy China Forum (www.energychinaforum.com), please contact ECF before reproduce.