ECF China Shale Weekly Review - August 25, 2019
Energy China Forum 2019
the 9th Asia-Pacific Shale Gas & Oil Summit (Shanghai, China)
Sept 25-27, 2019
http://2019en.energychinaforum.com
Energy China Forum releases weekly review of China shale gas and oil updates every Sunday.
1. 80 wells are estimated to be put into operation at Guizhou Zheng'an Shale Block in 2028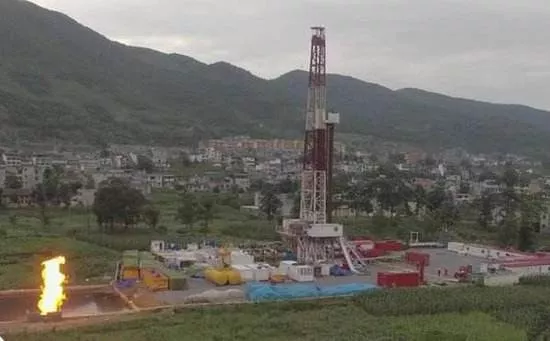 According to a shale gas development plan released recently by Guizhou Wujiang New Energy Development Company, there will be totally 80 new wells being put into operation by 2018 with accumulated gas production at 5.3 bcm.
The Zheng'an shale gas exploration block is located in Zhengan County, Zunyi City, Guizhou Province, with a 59.1 km2 shale gas sweet-spot in Wufeng-Longmaxi Formation. 10 well platforms have been designed in the sweet-spot with a total deployment of 83 wells (63 wells in the Wufeng-Longmaxi Formation and 20 wells in the Shiniulan Formation). 12 pilot-oriented test wells will be implemented in Anye No. 1, No. 2 and No. 3 platforms in total (10 wells in the Wufeng-Longmaxi Formation and 2 wells in the Shiniulan Formation).
The project will complete in 2022 with 1 bcm annual production capacity. The single well output is estimated to be 6000 M3 per day average. Calculated based on the annual decline rate of 60%, 35%, 25%, 15% and 10%, stable production will keep 6 years with adopting a drilling replacement method. It is estimated that 80 wells will be put into production by 2028, and the accumulated gas production will reach 5.286 bcm. (ECF)
2. Changqing Oilfield built China's largest shale oil development area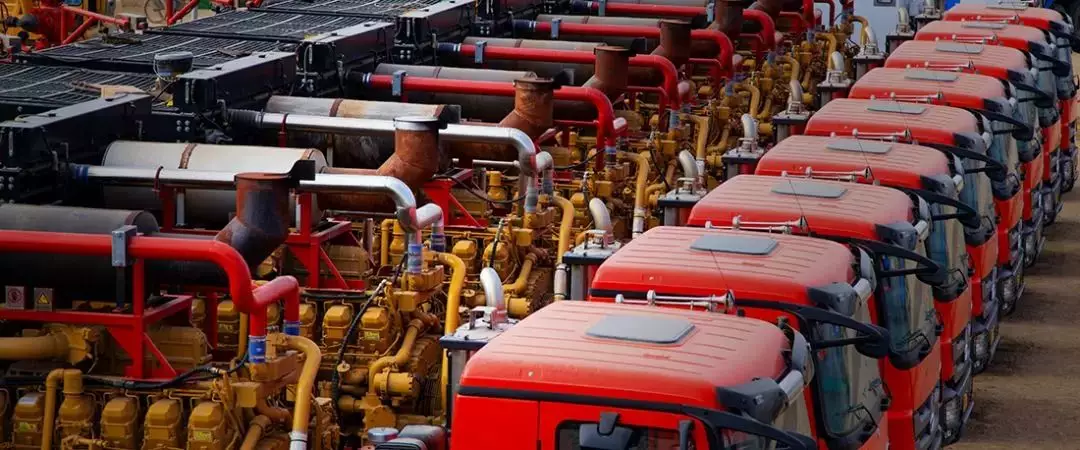 By early August, 319 horizontal wells were drilled and 73 wells were put into operation at Longdong Shale Oil Demonstration Area in Gansu Provinde during 2018-2019.
The cumulative production of crude oil in 2019 has exceeded 100,000 tons.
It marks the initial establishment of China's largest shale oil national demonstration base in Changqing Oilfield.
Changqing Oilfield started its tight oil (shale oil) development in September 9.
Technology & Development
All horizontal wells have been deployed in large well clusters. The average number of horizontal wells in a single platform has been increased from 1 to 2 in earlier period to 4 to 8 wells. Among them, 12 horizontal wells have been built on the Hua H6 platform, which becomes the largest horizontal well platform in China.
The shale oil project integrates and innovates the supporting technical system for shale oil development including integrated seismic logging reservoir sweet-spot prediction, a multi-disciplinary evaluation to improve oil layer drilling rate which effectively solve the problem of rapid lateral change of sand and strong vertical heterogeneity. The drilling rate in eastern and northern Shaanxi increased by 5% and 6%. The technology of large offset extended horizontal wells of efficient drilling and completion operations, innovative space arc segmentation design, optimized well structure, enhanced drilling parameters, etc have been applied. The drilling cycle in the demonstration area is shortened by 33%, refreshing China's shale oil development record.
Small-scale multi-cluster low-cost volume fracturing, which integrated "subdivided cutting + inter-cluster temporary blocking steering + low-cost recoverable fracturing fluid", optimized the number of clusters, liquid volume, sand volume, displacement, etc. , has a similar fracturing parameter compated with shale oil development in North America. In 2019, the number of average stage transformations in the wells is reduced by three, enabling the cost control of single well under the premise of ensuring the effect.(ECF)
3. Shengli Oilfield Shale Oil Exploration - Yiyeping 1 Well Starts Drilling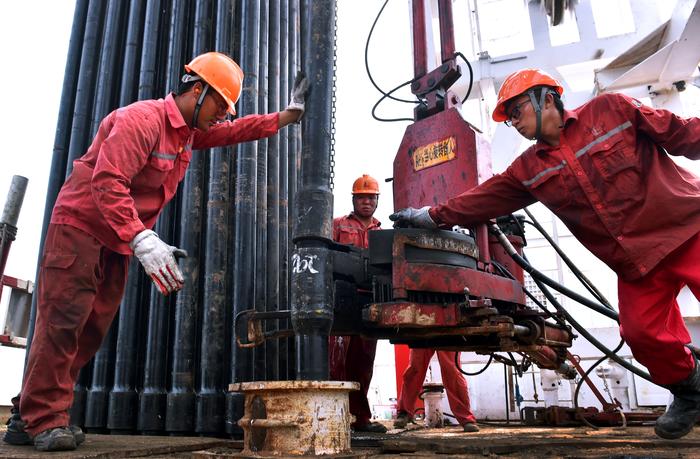 At 4 am of August 10, Yiyeping 1 well officially started drilling operation. The Yiyeping 1 well is located in the Yi 17 fault zone of Bonan Depression of Zhanhua Depression in Shengli Oilfield, Shandong Province. This layer has obtained high-yield industrial oil flow and has good production capacity. In 2019, Shengli Oilfield Exploration and Development Research Institute has formed a shale oil evaluation parameter system and evaluation ideas through the research of shale oil basic geological research. According to the deployment idea of interlayer shale oil first and matrix type later, Shengli Oilfield deployed 3 shale oil risk exploration wells including the Yiyeping 1, Fanyeping 1 and Boye 5HF3 Well. The Yiyeping 1 well was firstly implemented as the first exploration target, aiming to continue to explore the oil and gas situation of the interlayer shale oil in the region. The production capacity breakthrough of Yiyeping 1 well will drive the shale oil exploration in the middle evolution zone of the Jiyang depression. This will indicate that a new strategic succession area has surfaced and will contribut greatly to the sustainable and stable development of Shengli Oilfield.(ECF)
Market

4. Huadian's exit puts NOCs in shale gas driving seat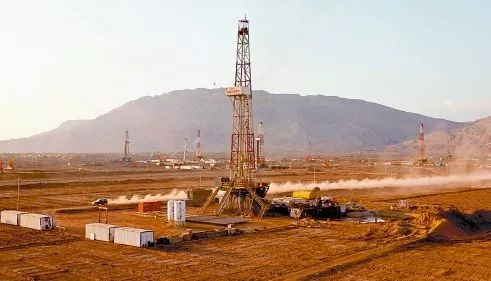 State-owned power utility China Huadian's exit from shale gas licences it won in late 2012 could prompt other companies to reconsider entering China's shale gas sector and the wider upstream segment.
China Huadian has reportedly handed back acreage that it won in China's second shale gas exploration licensing round held in late 2012. (Interfax)
Disclaimer: The above content was edited by Energy China Forum (www.energychinaforum.com), please contact ECF before reproduce.