ECF China Shale Weekly Review - July 28, 2019
Energy China Forum 2019
the 9th Asia-Pacific Shale Gas & Oil Summit (Shanghai, China)
Sept 25-27, 2019
http://2019en.energychinaforum.com
Energy China Forum releases weekly review of China shale gas and oil updates every Sunday.
1. China NEA: further enhance oil and gas exploration and development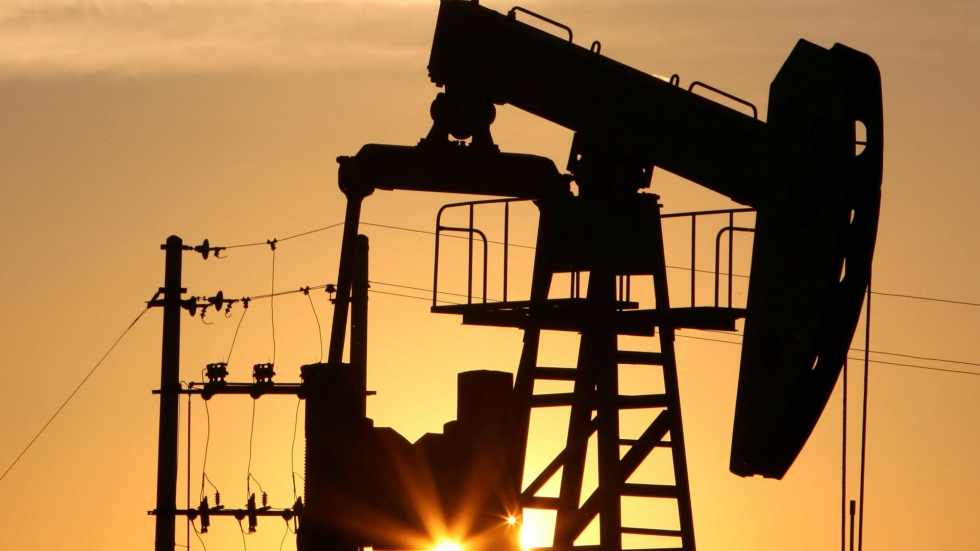 In July 21, National Energy Administration organized a symposium in Beijing about strengthening the exploration and development of oil and gas. This is a first-time offline meeting and a second symposium since the NEA organized a large-scale video/telephone conference for the promotion work of oil and gas exploration and development in Beijing on May 24. The National Energy Administration promoted oil and gas exploration and development. The symposium was also highly valued by the oil majors, attendees included CNPC chairman Wang Yilin, CNPC general manager Zhang Wei, Sinopec chairman Zhangwei and Sinopec general manager Ma Yongsheng.

CNPC, Sinopec, CNOOC and key oil & gas provinces made reports on the working progresses in the past years. The academicians of the Chinese Academy of Sciences and the Chinese Academy of Engineering were invited to make special reports regarding developing plans for the Sichuan Basin National Natural Gas Strategic Production Base and the development prospects of China's shale oil.
The meeting requested that: the work for developing reserve and production in key oil & gas basins should be further implemented; special research on shale oil development should be carried out; the promotion of major projects for oil & gas exploration and development should be accelerated; the precise implementation of "tax and fee reduction" in oil and gas exploration and development should be promoted; and state key oil & gas technology projects should continue to run. (ECF News)
2. Shale Gas Profitability and Oilfield Service Market to Rise in China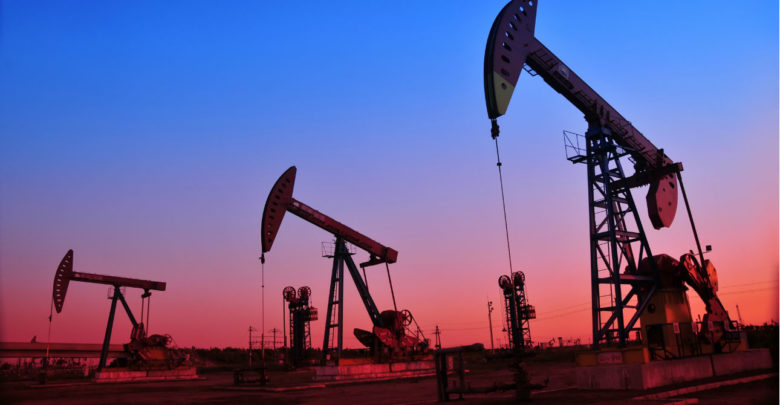 According to market analyst report, due to the further improvement of shale gas technology, the single well production of shale gas Changning block has been significantly improved, and shale gas development has been more economical.
| | | |
| --- | --- | --- |
| | End 2017 | End 2018 |
| Order Price of Shale Gas Wells - Xinjiang Beiken Energy | 30 million CNY drilling & completion per well | 30 million CNY drilling & completion per well |
| Single Well Cost | 42 - 45 million CNY | 45 -50 million CNY |
| Perforation Service (No Plugging) | 40,000 CNY / Section | 60,000 CNY / Section |
| Fracturing | 400,000 - 500,000 CNY / Section | 600,000 - 800,000 CNY / Section |
The positive profitability prospect is an important indicator for PetroChina and Sinopec to continue to accelerate shale gas exploration and development.
According to the drilling and completion construction learning curve, as well as the increasing logistical support and equipment, the overall construction operation efficiency has been greatly improved in 2019. The average drilling cycle and completion construction time are expected to be compressed. There is still a significant downside in the cost of single shale gas well, and the profitability of shale gas will continue to rise.
| | | | | |
| --- | --- | --- | --- | --- |
| Block | Owner | Depth | Acrage | Geological Reserve |
| Fuling | Sinopec | <4000m | 600 sqm km | 476.7 bcm |
| Changning | PetroChina | <4000m | 4450 sqm km | 1900 bcm |
| Weiyuan | PetroChina | <4000m | 8500 sqm km | 3900 bcm |
| Zhaotong | PetroChina | | 1430 sqm km | 496.5 bcm |
| Fushun-Yongchuan | PetroChina | | 1000 sqm km | 500 bcm |
Under the assumption that China's dependence of imported crude oil will be reduced to about 60%, the scale of China's oil service market is expected to rise from the current 400 billion yuan to 600-700 billion yuan, with total oil service market to expand by 50%-100%. (ECF News)
3. CNPC made independent iterative innovation in high-end fully dissolvable bridge plug with leading performance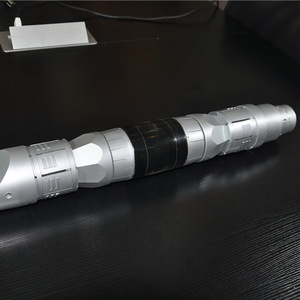 From July 8th to 12th, the fully dissolvable bridge plug developed by the CNPC Houston Technology Research Center and PetroChina Southwest Company was successfully tested in a well of Weiyuan Shale Gas Block. This indicates that the fully dissolvable bridge plug can work under 70 MPa pressure, with stable sealing performance and excellent solubility. The operator - GreatWall Drilling Company's Shale Gas Project Department gave it a high evaluation and believed that the overall performance of the bridge plug reached the world's leading level.
At the end of 2018, the Houston Center's fully dissolvable bridge plug passed the ground test in the PetroChina Southwest Company's Engineering Institute. The cartridge can achieve true total dissolution, exceeding the solubility of other soluble bridge plugs on the market.
In 2013, the Houston Center cooperated with Chuanqing Drilling, Xinjiang Oilfield, Tarim Oilfield, Southwest Oilfield and GreatWall Drilling to launch a series of bridge plug R&D. It has developed the first generation of bridge plugs represented by conventional high-speed bridge plugs, full composite bridge plugs, and ultra-short bridge plugs; the second-generation bridge plugs represented by fully dissolvable bridge plugs, and the third generation of advanced bridge plugs represented by ultra-short and large-diameter bridge plugs. (ECF News)
4. CNPC improves rotary steering drilling equipment utilization in Sichuan and Chongqing Shale Gas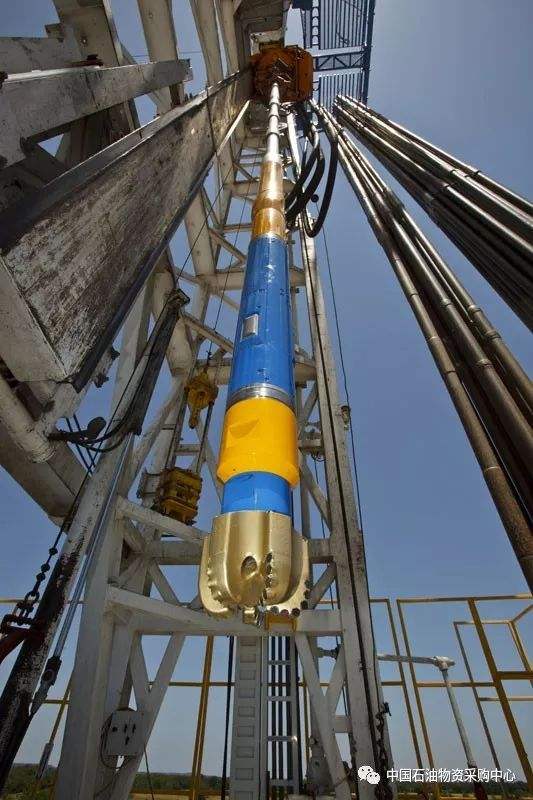 As of July 4, the CNPC Oilfield Serrvice Company's shale gas rotary steering drilling maintenance support center has been officially put into use for more than half a year. The total footage of the high-slope rotary steering drilling equipment in the Sichuan-Yunnan region has reached 38,000 meters, with more than 30 well completed. The logging company technicians increased the monthly average utilization rate of maintenance equipment to 62%, up 44.19% year-on-year, and the monthly maintenance ratio was controlled within 30%. The indicators were better than the industry level.
Back in 2018, in order to ensure the high quality and efficiency of shale gas exploration and development work in the Sichuan-Yunnan region, the CNPC Oilfield Service Compnay shale gas rotary steering drilling maintenance support center was established and operated by its logging company.
According to the data at the time, even in China's major shale gas area of Sichuan Basin, the utilization rate of the rotary steering drilling equipment in the Sichuan-Yunnan region is still uneven at lowest of 7.6%.
After one year of development, in June 2019, the maintenance center shortened the maintenance period of rotary steering drilling equipment by improving efficiency, perfecting and improving the maintenance system, and improved the maintenance efficiency by more than 25%, and completed the maintenance of 29 series of equipment. The success rate is 100%.
On June 19, a shale gas well using the rotary steering drilling equipment was successfully drilled in the Changning block. The well was 5,950 meters deep, with 2,500 meters horizontal section and 21.2 days rotary steering drilling period. It has set a record of the deepest drilling depth, the longest horizontal section, the least drilling times and the shortest period under the same conditions in the 2019 Changning block. (ECF News)
Disclaimer: The above content was edited by Energy China Forum (www.energychinaforum.com), please contact ECF before reproduce.