ECF China Shale Weekly Review - July 21, 2019
Energy China Forum 2019
the 9th Asia-Pacific Shale Gas & Oil Summit (Shanghai, China)
Sept 25-27, 2019
http://2019en.energychinaforum.com
Energy China Forum releases weekly review of China shale gas and oil updates every Sunday. For more China shale gas and oil information, please contact ECF editor.

Energy China Forum WeChat: chinashalegas

Editor WeChat: ecfenergy
1. China Oil Drilling Market Analysis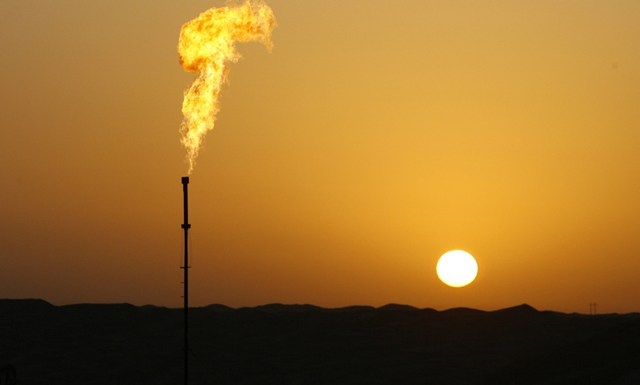 The domestic oil industry is driven by certain investment under the national energy security policy. In the next few years, the workload of China's oil industry is expected to maintain rapid growth.

1. Exploration & Production Market
In recent years, China's dependence on oil and gas has continued to rise. According to CNPC's "2018 Domestic and Foreign Oil and Gas Industry Development Report", China's annual net oil imports in 2018 reached 440 million tons, up 11% year-on-year, and oil dependence increased to 69.8%. National Energy Administration recently said that in 2019, the policy support and reform strength of the oil and gas industry will be intensified, and oil and gas exploration and development will be vigorously enhanced. Obviously, in the near future, the major factor that will influence the scale of China's domestic oil and gas exploration and development is gradually decoupled from the oil price and the economics of oil and gas companies, and will turn to national energy security.
In fact, on January 17, 2019, PetroChina, Sinopec and CNOOC held their 2019 working conferences, which has included oil and gas exploration and development in the work plan. From the plans announced by major oil fields, the Ordos Basin, the Sichuan Basin, the Xinjiang Junggar Basin, and the Tarim Basin will be the most important areas of concern.
PetroChina has explicitly mentioned that the number of horizontal wells will reach 2,000 in 2019, and the number of unconventional resource development wells such as shale gas and tight oil is expected to double. Therefore, the shale gas in Sichuan, the tight oil in the Gansu region of Shaanxi Province, the tight gas in Shanxi Province, and the tight oil in the Junggar Basin in Xinjiang will all become considerable growth markets in next few years. Changqing Oilfield, which operates in the Ordos Basin, has proposed that the oil and gas equivalent output will exceed 58 million tons in 2020 and 63 million tons in 2025. PetroChina Southwest Company operating in the Sichuan Basin have also set targets to make shale gas production reach 10 billion cubic meters by 2020, and reach 40 billion cubic meters by 2035. In Xinjiang, the discovery of the 1 billion-ton oilfield in Mahu in 2017 and the discovery of the 100 billion-square NGL reservoir in the Tarim Kuqa in 2018 will all stimulate the growth of the market in the region.

Meanwhile, PetroChina said that its domestic exploration and development investment operation plan in 219 will increase by 25% year-on-year, while its risk exploration investment will increase four times.
2. Drilling & Completion Market
In the next three to five years, the number of newly added wells being drilled in PetroChina is expected to remain at an average of 20,000 per year. Among them, in 2019, its upstream drilling footage is expected to increase by 20%, its horizontal wells will reach 2,000, and the number of unconventional resource development wells such as shale gas and tight oil is expected to double.
It is worth noting that the significantly increasing scale of drilling operations indicates that the workload of the upstream oil industry will maintain rapid growth in the future. In fact, in 2018, the domestic upstream oil & gas operations deployment accelerated, and the demand for drilling services and drilling rigs increased rapidly, resulting in equipment shortages such as drilling rigs, fracturing trucks, and coiled tubes.
Taking CNPC Oilfield Service Company as an example, more than 900 drilling teams of the company are saturated and still unable to meet the demand. The peak drilling rig gap is 200. Throughout the year, the company's drilling footage increased by 10% year-on-year, and its outsourcing drilling footage increased by more than 50%. Its 3D seismic acquisition increased by 34%, oil testing operations increased by 43%, and fracturing increased by 52%. In the past year, the oil service market has heated up rapidly, driven by the rebound in oil prices and policy guidance. This trend is expected to continue this year with China's domestic over-exposure exploration and development. (ECF News)
2. Key well of shale oil strategic survey in southern Songliao Basin completed
On July 7, 2019, China Geological Survey of the Ministry of Natural Resources successfully completed the fracturing construction of the 21-stage shale oil horizontal well. The fracturing construction lasted for 15 days, with cumulative injection volume of 37,315 m3, accumulated sand of 1978 m3, and an cumulative CO2 injection of 3,265 m3. This project created a number of records for the reconstruction of the shale oil reservoir in the Songliao Basin.

In the next phase, post-pressure backflow and hydrocarbon-bearing testin will be implemented in order to obtain high-yield oil flows from continental shale oil in the southern Songliao Basin. (ECF News)
3. First Local Operated Shale Gas Well Drilling of Hebei Province Begins in Fengshan Basin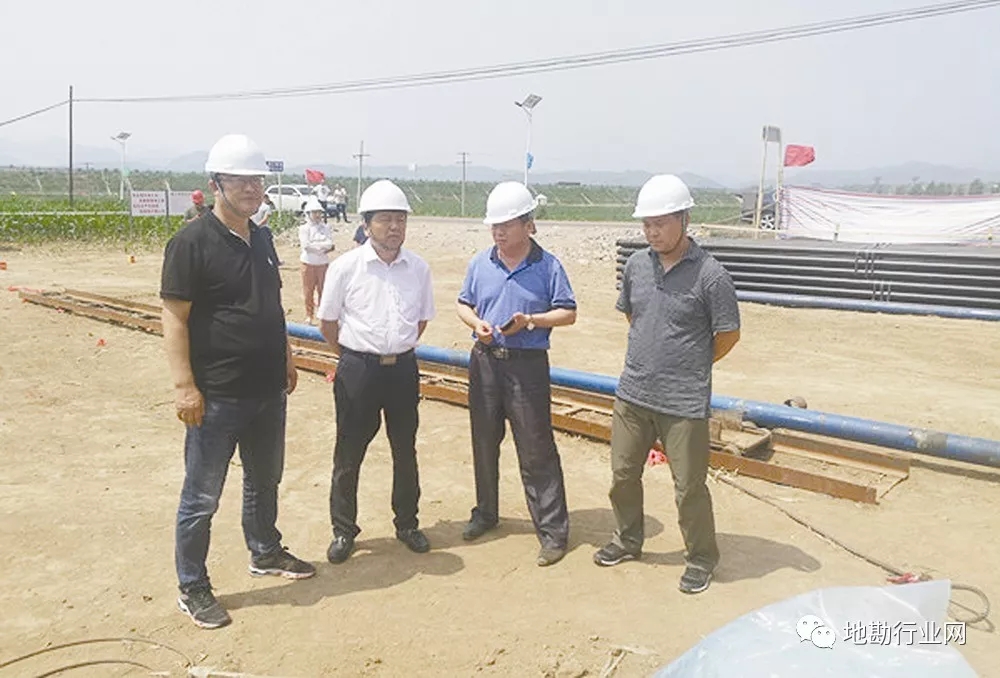 The Fengshan Basin shale oil and gas exploration project is the first shale gas evaluation work carried out by the Hebei Province's geology and mineral system. It is also the first shale gas exploration project supported by the special fund of the Natural Resources Department of Hebei Province.

The project chooses the more advanced CMD100 coalbed methane & shale gas multi-purpose drilling rig to ensure that all drilling processes meet the requirements and the parameters are accurate and reliable. After more than a month of preparation, the CMD100 rig and its supporting facilities were on the way to meet the initial needs. (ECF News)
4. China Oil & Gas in 2018: shale gas exploration and development progressed smoothly; oil & gas exploration investment continued to rise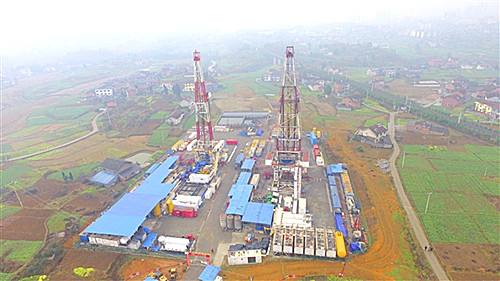 China's Ministry of Natural Resources released "National Oil and Gas Resources Exploration and Production Report (2018)" on Monday, concluded the country's oil & gas exploration and production status for the past year.
1. Oil & gas exploration and mining investment continued to rise
In 2018, the investment in exploration and production of oil and gas (including oil, natural gas, shale gas, coalbed methane and natural gas hydrate) was 63.658 billion yuan and 203.106 billion yuan, up 8.9% and 24.7% year-on-year. 44,000km of 2D seismic survey was applied with an annual increase of 13.5%. 34,000 square km of 3D seismic survey was applied with an annual increase of 3.3%. The country completed 2,555 exploration wells and 21,107 production wells, an increase of 8.4% and 2.0% respectively.
2. New proven reserves of oil and natural gas rebounded
In 2018, the new proven geological reserves of oil reached 959 million tons, a year-on-year increase of 9.4% after two consecutive years of decline. The new proven reserves of natural gas reached 831.157 billion cubic meters, an increase of 49.7%.
3. Oil and gas production increased steadily
In 2018, China's oil production was 189 million tons, down 1.2% year-on-year. Its natural gas output was 141.152 billion cubic meters, a year-on-year increase of 6.4%.
By the end of 2018, there were 1027 proven oil and gas fields in the country (including 746 oil fields and 281 natural gas fields), 5 shale gas fields, 24 coalbed methane fields and 3 carbon dioxide gas fields. The cumulative production of oil was 6.952 billion tons, and the cumulative production of natural gas was 2.07 trillion cubic meters.
4. Important progress has been made in the basic geology of oil and gas
5. Conventional oil and gas exploration has made many breakthroughs in new areas, new fields and new layers
Among all new founds, new discovery of shale oil exploration in the Jidong Sag, Bohai Bay Basin has been made with a new 50 million tons level reserves.
6. Exploration and development of shale gas and coalbed methane made smooth progression
In 2018, China's shale gas exploration and production investment was 13.53 billion yuan, and 40 exploration wells and 285 development wells were completed. The new shale gas proven geological reserves were 124.678 billion cubic meters, a decrease of 66.2% compared with the previous year. The newly added reserves came from the Weirong shale gas field in Sinopec's Sichuan Basin.
China produced 10.881 billion cubic meters of shale gas in 2018, an annual increase of 21.0%. The shale gas exploration of the Jinfo slope in the Nanchuan area of the eastern Sichuan Basin has made a major breakthrough, and the implementation of shale gas geological resources is 196.5 billion cubic meters, laying a resource foundation for the third phase of the Fuling shale gas field.
7. Progress in oil and gas exploration and mining theory and technology
The 3800 meters shallow shale gas fracturing process is becoming more and more mature, and the low-cost fracturing process test has achieved phase results.
8. The oil and gas resources management reform and innovation
The country strengthened the examination and approval management of oil and gas mineral rights. By the end of December 2018, there were 924 exploration rights for oil and natural gas (including coalbed methane and shale gas) with an area of 3,094,600 square kilometers; 774 mining rights with an area of 164,900 square kilometers. Among them, there are 45 exploration rights and 37 mining rights were overseas joint ventures. (ECF News)
Disclaimer: The above content was edited by Energy China Forum (www.energychinaforum.com), please contact ECF before reproduce.