MAYOR PRO TEM GONZALEZ WELCOMES MADAM ZHOU OF THE ENERGY CHINA FORUM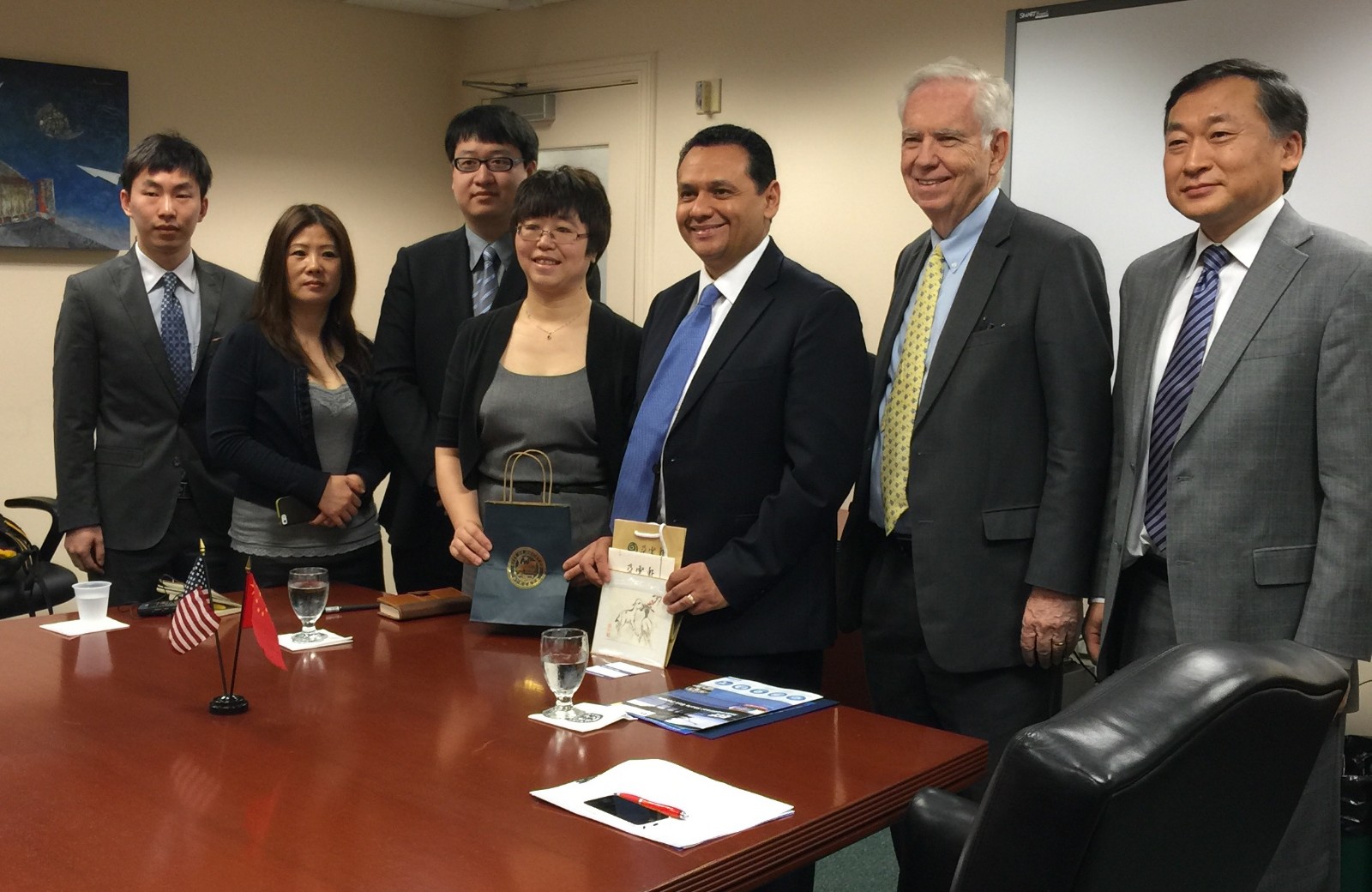 Mayor Pro Tem Gonzalez met with Ms. Zhou XiaoLai, President of Energy China Forum., Ltd, and Mr. Jeffrey Jiang, General Manager of the ECF to discuss Houston's opportunities for partnerships between ECF and Houston-based organizations. The ECF is one of China's leading energy think tanks doing research and consulting on policy and strategy, market standardization and energy education with a focus on multi-layered development and integration between the governmental institutions and private sectors.
Gonzalez welcomed Ms. Zhou and the ECF recognizing Houston's strong ties with China and the opportunities for new investments and developments. Ms. Zhou thanked the City of Houston supporting ECF's October 2014 forum and invited it to be a guest city at the 2015 Energy China Forum and offered to spotlight the China-Houston partnership.

Chinese government officials and major energy producers are urgently seeking to respond effectively to their country's long term energy needs. In partnering and dialoguing with Houston, a global energy leader, Chinese leaders are learning effective practices in government policies, methods and technologies. China's expanding energy market is also lucrative for U.S. company involvements via joint ventures. Ms. Zhou stated that she hoped more businesses would come to China and that private Chinese businesses would reciprocally find investment opportunities in the United States. Following her meeting with the Mayor Pro Tem, Ms. Zhou addressed the Asia Society of Texas and the ECF delegation will continue to meet with industry leaders in the Greater Houston area.

Ms. Zhou's visit was facilitated by U.S. China Partnerships, a non-profit designed to promote US China ties with an emphasis on Houston. The U.S. China Partnerships was launched in 2013 to promote mutual development of the two countries' energy sectors. For more information, please contact Bo Fan at bo@uschinapartnerships.org.

Disclaimer: The above content was edited by Energy China Forum (www.energychinaforum.com), please contact ECF before reproduce.