ECF2022 Award for Exploration & Production Technology
Project:Key Technology and Scale of Effective Development of Shallow Shale Gas in Complex Mountainous Areas
Company:PetroChina Zhejiang Oilfield Company
Project Full Name:Key Technology and Scale of Effective Development of Shallow Shale Gas in Complex Mountainous Areas
Company:PetroChina Zhejiang Oilfield Company
Awarded:Exploration & Production Technology
Standeard: International Advanced Level
Projec Number:ECF-2022-SEP-1009
Principal Accomplishers: Liang Xing, Li Deqi, Du Jianping, Zhang Jiehui, Li Zhaofeng, Wang Gaocheng, Zhang Yongqiang, Zou Qingteng, Shi Shuyou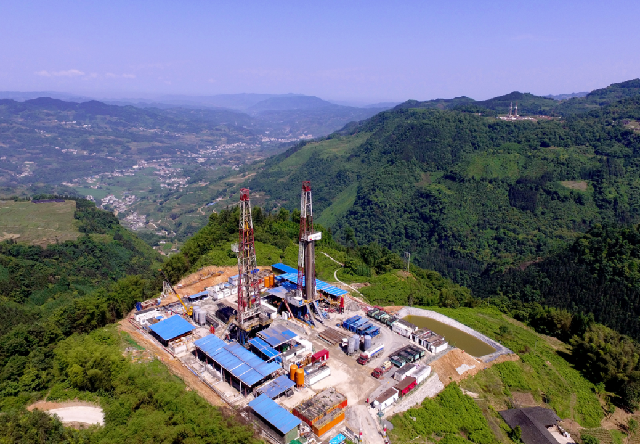 YS108H13Drilling Platforms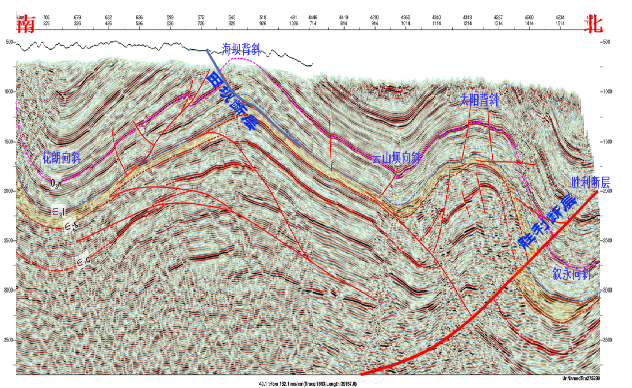 Geological Engineering Characteristics of Shallow Shale Gas in Complex Mountainous Areas
Key Innovation Points:

How to evaluate whether the shallow shale gas in the complex mountain area of Zhaotong Demonstration Area can form reservoirs due to strong structural deformation, developed faults and microstructures; Seismic data acquisition is difficult and of poor quality; There are many difficulties in the design and implementation of the horizontal section, great difficulties in the development of low-grade resource benefits, and high challenges in environmental protection requirements. We have strengthened technical breakthrough, broken through the restricted area of understanding on the exploration and development of shale gas in the shallow layer of complex mountains (buried depth less than 2000m), created a new theory on the rules of shallow shale gas accumulation, innovated and formed the integrated seismic geological dessert evaluation technology for the shallow layer of complex mountains, and innovated and formed the key drilling and production technologies for the shallow shale gas in complex mountains,
Realized scale development.
Main Application and Technical Principal:
This achievement breaks the traditional inherent thinking and understanding of shallow shale gas reservoir formation and occurrence, creates the "ternary" reservoir formation and occurrence theory of complex mountain shallow shale gas, realizes the breakthrough of marine shallow shale gas exploration in the complex structural area in southern China, meets the scale benefit development demand of mountain Taiyang Shallow Shale Gas Field, and builds the first large-scale integrated Taiyang Shallow Shale Gas Field in China. The achievements support the establishment of the first domestic shallow shale gas field with "200 billion reserves and 1 billion output" in the depth of 2000 meters, and the "double lead" of shallow shale gas is achieved in "reserves and output".
Disclaimer: The above content was edited by Energy China Forum (www.energychinaforum.com), please contact ECF before reproduce.